Anton's head is bursting with thoughts. The gardener is seething with anger: who has trampled her flower beds? In the park Anton is looking for someone to play chess with. For someone who plays a better game than his dog. The gardener is looking for a mysterious serial vandal who has lost a yellow boot. But what if both of them are looking for the same thing?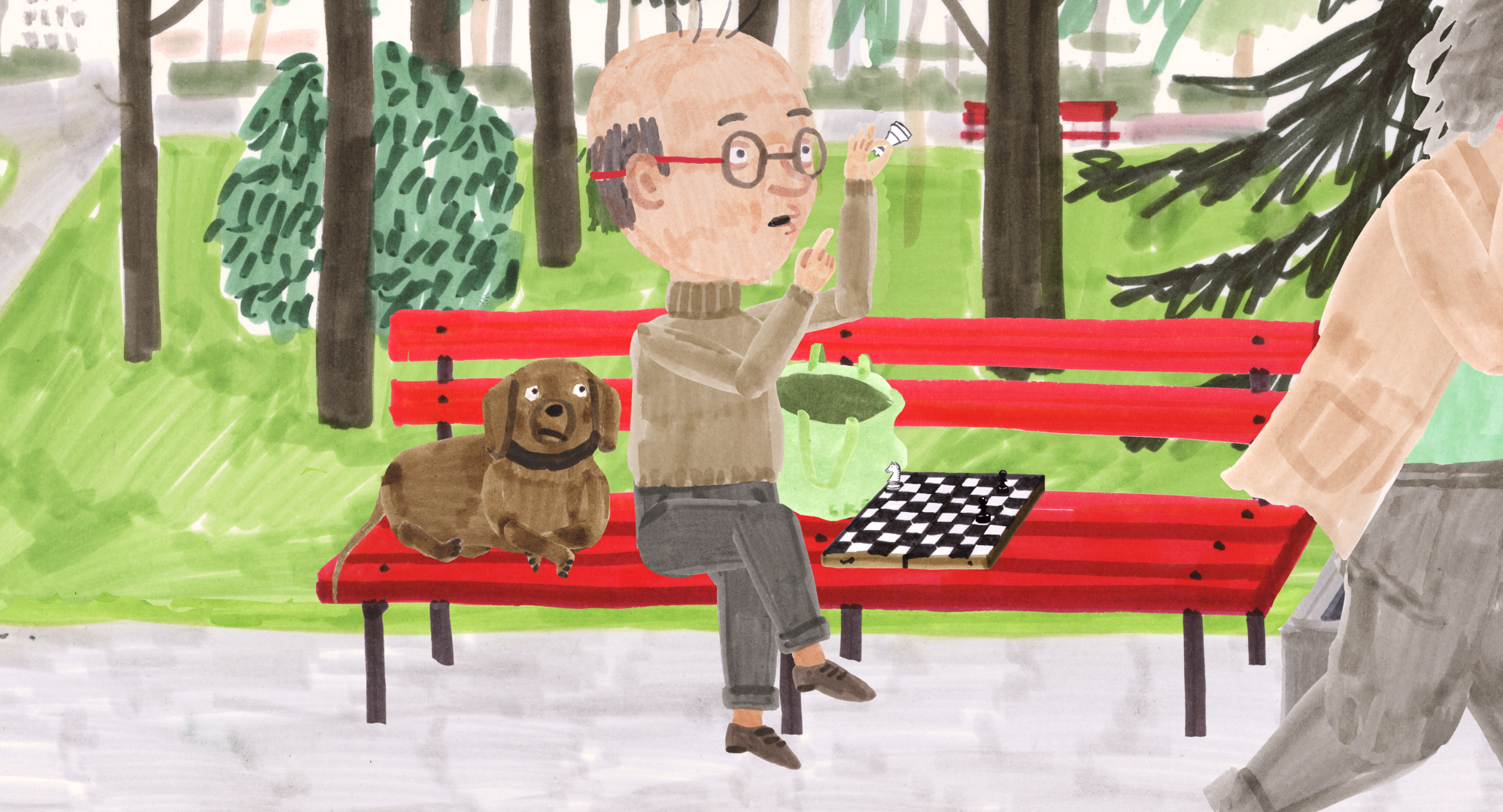 This film about Anton and his complicated mind and swelling head has already been awarded in festivals around Europe; the Animated Grand Prix Award at Encounters Short Film & Animation Festival among many others. It is an animated mix of digital cut-out and drawings on paper.
Anete Melece is a Latvian illustrator and animation flmmaker based in Zürich, Switzerland. She studied visual communication at the Art Academy of Latvia (BA) and animation at Lucerne University of Applied Sciences and Art (MA).