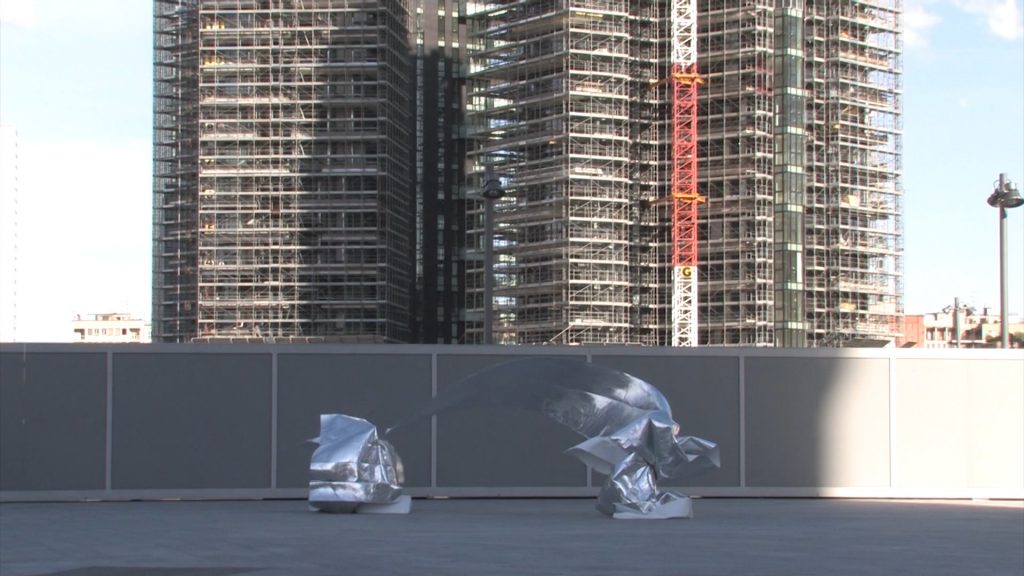 Sculpt the motion shows continuous transformations of metallic bodies through different urban plans. Contemporary architecture is a scenario for a performance, an experience as a sculptural promenade in a continuous flux. Silver strata of insulating material in action through the body change in mobile sculptures evoke Boccioni's Futurist dynamism.
The uncontrollable surfaces do not contain the drive towards becoming a creative form. The video echoes back to the textile kinematics of Serpentine Dance, recalling a mobile texture and a continuous metamorphosis of shapes. The body becomes a ritualistic/gestural expression, and partly from an interest in the depiction of the body as malleable material. Gilles Deleuze's famous remark that the body is "but a series of images" remembered, desired, rejected and dreamt, is an apt description for the body's place within the video.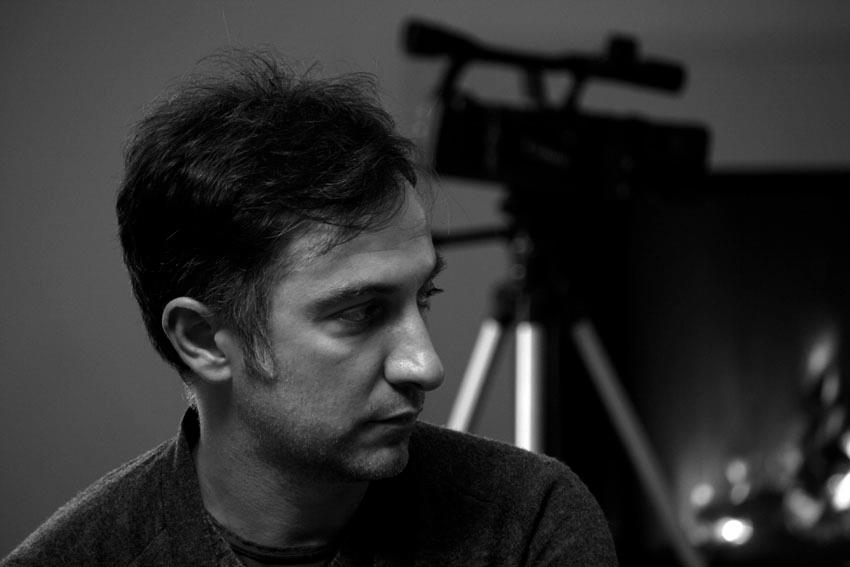 Devis Venturelli, born in Faenza 1974, is a multi‐disciplinary artist and architect. He has taken part in solo and group shows in museums, institutions, art galleries and festivals such as Lincoln Center for the Performing Arts, New York; Antology Film Archive, New York; PAC, Milano; Medialab‐ Prado, Madrid; Xinjiang Biennale; MACRO, Roma. His videos have been shown in international film festival including FIVA ‐ Festival Internacional de Video Arte, Romaeuropa Festival, Tehran International Short Film Festival, Regensburg International Short Film Week, New Filmakers NY.