Wrik Mead, 1975 (kiss)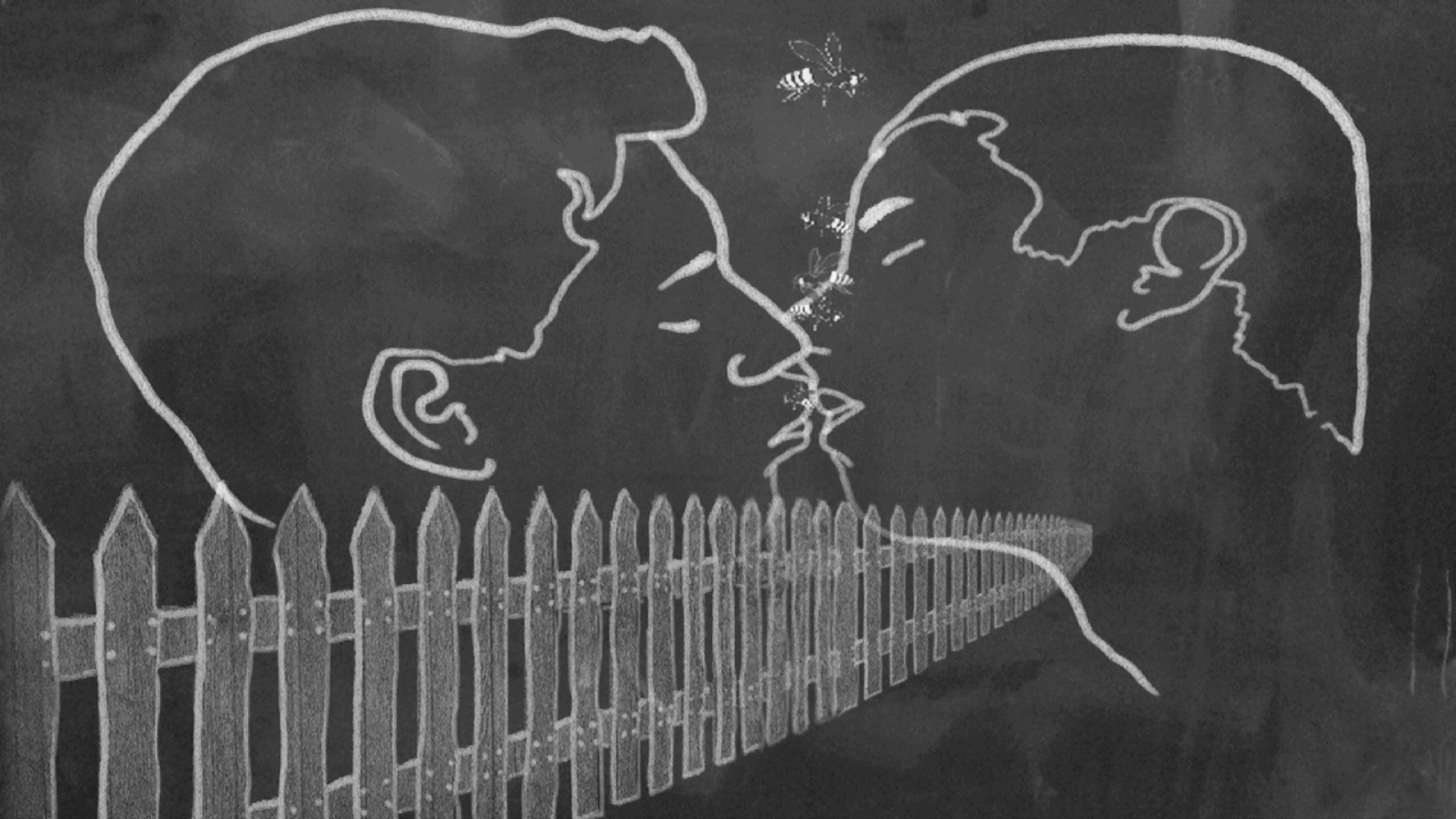 1975 (kiss) is an animated film based on one year in the filmmakers fractured life. Hand drawn rotoscoped figures are layered with stills and live video footage to create an open narrative based on events in his life that took place in 1975. He was 13 and this was a pivotal year for him in many ways. He discovered the magic of animation and made his first animated film with his best friend. 1975 was also the year that he had his first sexual experience, with said best friend. It was a time of great excitement, confusion, fear and withdrawal.
Wrik Mead has accumulated a unique body of more than forty animated miniature narratives: queer fantasies, parables, dreams, and even documentaries. His films are psycho-dramatic by inclination, first person narratives of desire and accommodation. Wrik graduated from the Ontario College of Art in 1988 with honours and recently returned to his studies in 2004 to receive his MA Fine Arts at Goldsmiths, University of London (UK). He currently lives and works in Toronto. He is currently Chair of Media & Installation Art at OCAD University.